Dr. George Magklaras
Chief Consultant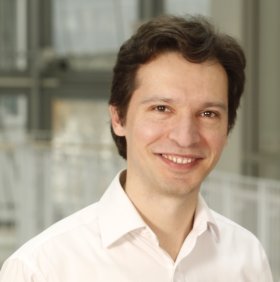 George is in charge of all technical operations. He coordinates a team of agile developers and ensures that our solutions are delivered on time and our infrastructure ticks like a Swiss clock. For the last 15 years he has worked/consulted for different companies ranging from small high-tech startups and Universities to large enterprises (BT, IBM, Oracle). George earned a PhD at the University of Plymouth's School of Computing and Mathematics in the area of Information Security. He is affiliated with the Center for Security Communications and Networks Research of the University of Plymouth, UK.
georgios@mail.steelcyber.com
LinkedIn profile
Twitter
Mr Claudio Gilberto
Accounting and Legal Advisor
Claudio is looking after all of our accounting issues and is our interface to our Legal Team, advising our customers about cost and legal issues. Claudio is originally an Mechanical Engineer (University of Edinburgh, UK) who followed the career of a Chartered Accountant. He has consulted as a project and budget manager for large corporations (IBM, the Fiat Group, Airbus) and joined Steelcyber Scientific in November 2013. When he does not work, he can be found in the cockpit of a small plane/ultra light.






claudio@mail.steelcyber.com